ABOUT TAMALPAIS PAINT & COLOR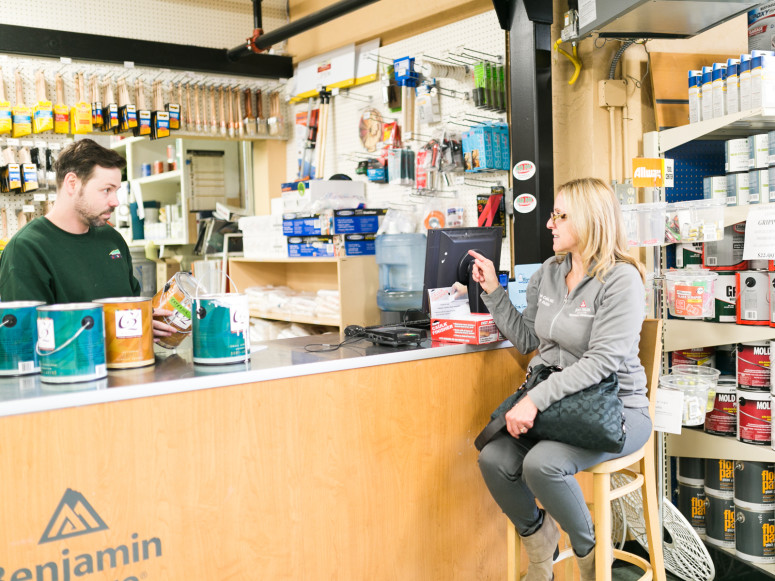 Open 7 days a week and with 2 convenient locations in Corte Madera and Mill Valley, we're the trusted paint source for Marin's homeowners, contractors, architects, designers, and builders.
As a family owned paint store, we've been proudly serving Marin homeowners and contractors since 1993.
Owners Rob and Trish Martin along with daughter Sheri and son-in-law Jose and their top notch staff work hard every day to get you what you need. We have a passion for paint and a passion to see our customers successful in their painting projects.
At Tamalpais Paints, you'll find the most comprehensive selection of fine paints and supplies in Marin County. Combining our product depth with award winning customer service we offer you a solution the big box stores simply can't match.
If you're a homeowner looking for just the right color for a home decoration project, take advantage of our complimentary color matching and decorating service. Let one of our color experts assist you in getting just the right product to make your paint job a success.
If you're a contractor, come experience what it's like to have a paint store be committed to fast and efficient service with the right products for even your toughest projects.