SERVICES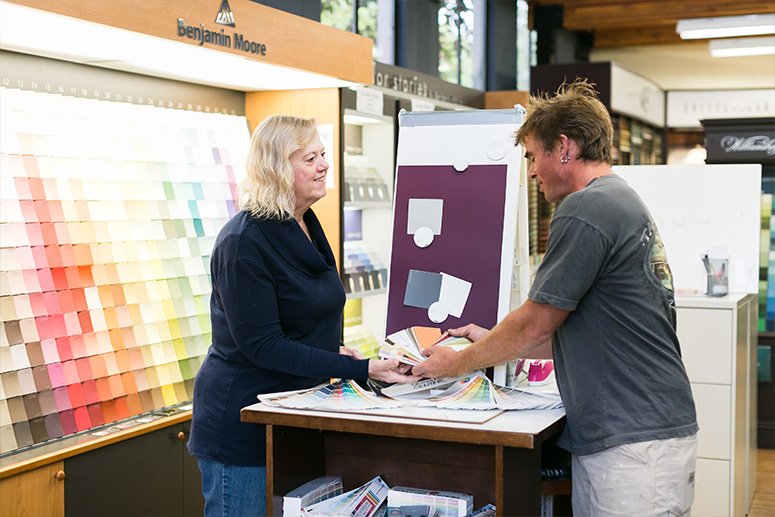 Color Matching
Take advantage of our complimentary color matching service. Bring in a sample of a color you want. Then our experts using a combination of high tech paint matching spectrometers and decades of color eye matching experience will deliver you the perfect match.
Color Coordinating
Bring in your fabrics, tile, pictures of your home, flooring and our expert staff will help coordinate your samples to get you the perfect color to complete your project with confidence.
Delivery
Available Monday through Friday.
Shipping
Available upon request.